Pain Management and the Importance of Multidisciplinary Strategies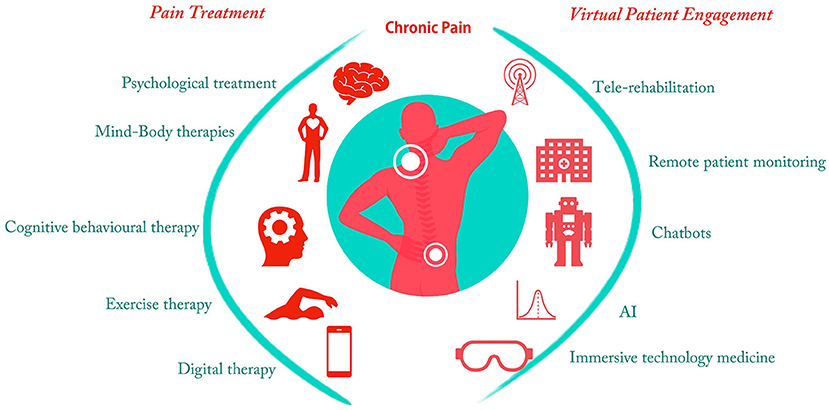 Studies suggest 20% or 50.2 million adults in the United States experience pain daily or every other day. The causes of the pain can be as varied as the patients seeking effective therapies to manage acute and chronic pain. Healthcare practices like CHOICE Pain & Rehabilitation Center apply Hyattsville anesthesiology and holistic pain management strategies for optimal outcomes.
Importance of a multidisciplinary approach
Chronic pain problems like neck, shoulder, and back pain can severely impact a patient's day-to-day life. You can address mild cases with lifestyle changes and taking pain-relief medication. But chronic or recurring bouts of pain may require other strategies to realize maximum results.
Your provider may decide to apply a multi-disciplinary strategy depending on your diagnosis. The approach is not always ideal for all patients since it requires a lot of time and resources.
Nevertheless, some people have co-occurring disorders that may increase the risk or worsen the pain. For example, inactive patients are susceptible to muscle and tissue injury. Stress and depression may also intensify the sensation of pain.
A multidisciplinary approach to pain management involves several specialists to screen, diagnose, and treat patients. The strategy is informed by positive results from similar modalities that combine behavioral and physical therapy.
Physical therapy for chronic pain
Physical therapy is a critical, non-invasive, and non-pharmacological approach to managing pain. It involves several techniques to improve mobility, balance, and flexibility. Physiotherapy can restore function and alleviate pain by enhancing the body's resilience and strength.
Physiotherapists understand poor alignment and limited spinal column mobility can lead to the onset of neck or back pain. They assist patients to adapt the appropriate body mechanics to reduce incidences of injury when performing exercises.
Physical therapy often incorporates behavioral therapy to assist patients with psychological problems. Mental problems like fear-avoidance and negative thoughts, which research indicates exacerbate physical dysfunction. Patients with pain disorders experience other issues like inadequate sleep, anxiety, and depression.
Injection therapy for pain management
Injection therapy is considered safer and more effective than oral medication, and its positive effects on pain last longer. Injection therapy is more convenient for treating various neuropathic and orthopedic disorders.
Some of the therapies include epidural steroids and nerve block injections. The process usually involves injecting the medication close to the injury. Steroid injections reduce inflammation and swelling.
Nerve blocks are injected close to the nerves in the target area. They disrupt nerve signals before the brain picks up the sensations. Nerve blocks provide rapid pain relief and can help isolate the nerves causing the pain.
Customizing your treatment plan
Your pain management specialist may conduct several tests to find the root cause of the pain. You will discuss your symptoms and discuss with your provider your treatment plan.
Pain management specialists may also use x-rays and CT scans to facilitate the medical assessment. Your provider will develop a treatment plan that complements your lifestyle and needs. Follow-up appointments are sometimes crucial for monitoring your progress.
Contact Choice Pain & Rehabilitation Center for a pain management consultation.